Director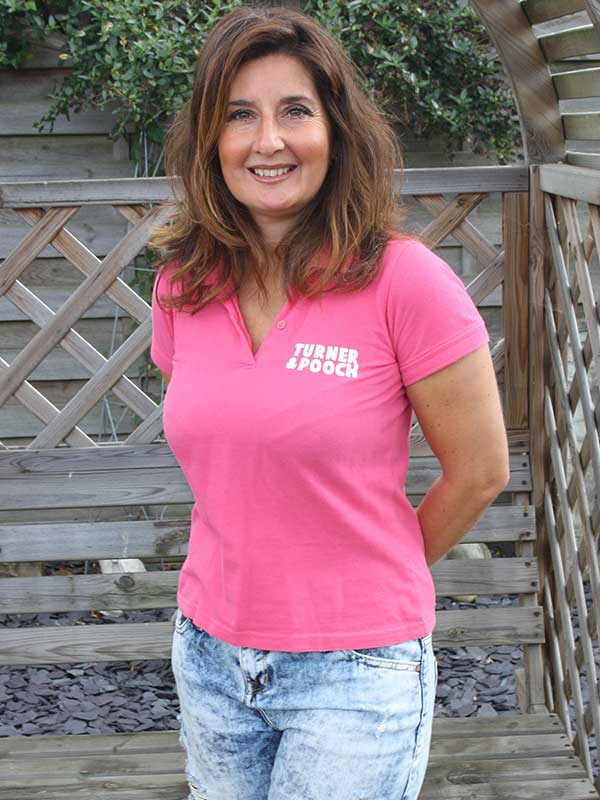 I've owned dogs, cats and small furries all my life but that isn't enough to qualify you as a pet carer.
My background is finance but I tired of the stock market rat race in 2011 and bought the rights to Turner & Pooch ltd. Grabbed redundancy with both hands in 2012 having had visions for Turner & Pooch for a few years previous – be careful what you wish for!
So I studied to make sure I had the qualifications as well as experience in pet care and proudly hold:
City & Guilds level 2 & 3 Dog Grooming Certificates with Distinction.
Canine First Aid qualified since 2011.
I'm a qualified microchip implanter since 2012 and regularly do cats, dogs and small furries.
I have also completed the Compass courses for Professional Dog Walkers and Professional Pet Sitters as well as a Lantra approved course for Pet Sitting and Dog Walking.
I also completed Writtle college's level 2 & 3 in Canine care, training and management where I taught my 9 year old Basset Hound some new tricks in order to pass the practical assessment.
I've also completed a course for Canine Massage but this is for home use only.
I've completed Trevor Coopers Dog Law seminar twice as it's important to be up to date with all the changes.
I've spent time with Shaun Ellis AKA "The Wolf Man" from National Geographic and completed one of his courses.
I've been a member of Conquest K9 Dog Display team since 2014 where you can see several of my dogs in action jumping through fire. We are usually in the main arena for all the "All about Dogs" shows.
I'm also a member of NARPS UK and am police checked and insured so am honest and trustworthy.