Your Home away from Home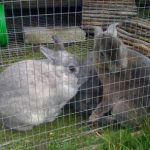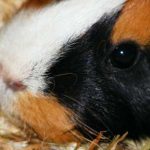 As an alternative to pop in visits and holiday feeding, we can offer you luxury small animal boarding for rabbits, Guinea pigs, chinchillas, hamsters, gerbils chickens, and some reptiles.
All the accommodation provided is larger than the RSPCA minimum recommended space and have both indoor and outdoor access. Netting is also used on the outside areas to help prevent myxomatosis and fly strike. All animals have their own individual house and are away from other boarding guests to prevent any cross contamination.
We know how hard we find it to leave our bunnies and our aim is to provide the best possible care for your pets so that you can go away without worrying about them. Whether it is for a day, a week, a fortnight or even longer you can be assured that your small furry will have all its needs met.
Whether it's your Rabbits, Guinea Pigs or Chinchillas we will make sure your pets are looked after as though they're one of our own. Spacious runs, fresh vegetables and quality food as well as health check nails and lots of care and attention.
We specialise in rabbits and guinea pigs but can board hamsters, rats, gerbils
Large, secure indoor hutches for your pets at night.
Access to large outdoor runs
As well as an enclosed 'house', all runs are protected from rain or sun as necessary.
A fresh vegetables, fresh straw and hay for each run, every day.
All runs and hutches cleaned every day.
All runs and hutches disinfected between each stay.
All animals checked over every day and groomed if necessary.
Rabbits are checked for fly-strike daily.
Fresh water to runs and hutches daily.
Prices are £6 per day or £10 per day for rabbits and Guinea pigs based on 2 animals sharing. Please contact us for a quotation for larger group bookings as these can also be accommodated.
Hamsters, gerbils, degus etc are priced at £3 per day however you must provide everything for their stay.
All hay, bedding, Burgess excel pellets, fresh vegetables and water are included for rabbits and Guinea pigs. Layers mash, corn, pellets and meal worms for chickens plus fresh food is included.
We will also perform a visual health check of eyes, ears and bottoms on arrival and throughout the stay to make sure your pet is in good health. Vaccinations must be up to date and record cards provided as evidence.
We will also trim nails where required and can groom them as well if you wish. Fly strike spray will also be administered for small furries if you haven't applied this recently yourself.
For stays over 9 days we can also offer a worming service for an additional £10 per pet.
Please contact us to arrange a viewing or more information by calling Nikki 07889 646586 or e-mail nikki@turnernpooch.co.uk